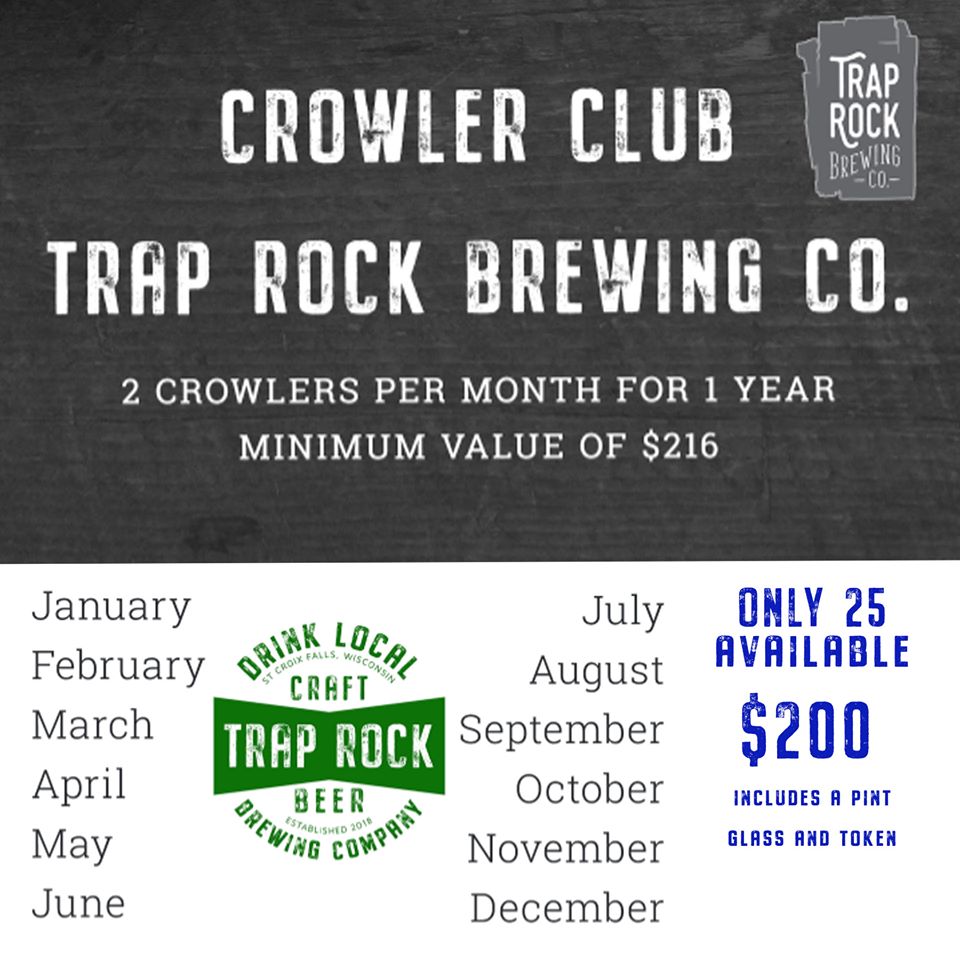 Crowler Club Membership
Thank you to all of you that continue to support us here at Trap Rock Brewing Company.
We truly appreciate the concept of "Buy Local" and "Enjoy Local Beer".
We are making available 25 Crowler Club Memberships. For $200 you will receive your choice of two (2) crowlers each month for one (1) year. As a special bonus, we will toss in a pint glass and a $5.00 token".
You can purchase a Club Membership by visiting our online store or stop by the Taproom. You can also purchase e-gift cards.